A tag is our solution to making your testing completely custom. We have 7 built in test types, however each test type can be given a tag(s).
In order to create a tag you will need to log in to your Hawkin Dynamics web app.
Once you are logged in select the menu bar on the lefthand side of the screen > select Settings > select Tags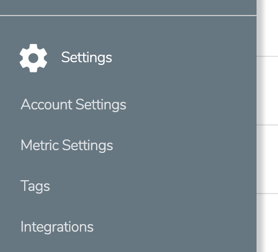 In the upper righthand corner select the plus icon.

The image below will appear in the middle of your screen.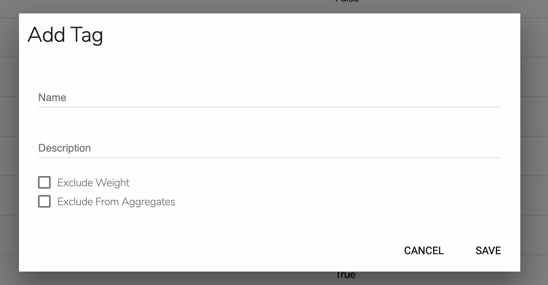 Simple enter the name of your tag above and a description (optional) to help you remember the tag procedure.
Example Tags:
Pushup
Squat
Arm Swing
Isometric Mid Thigh Pull
Isometric Belt Squat
Isometric Hamstring
Athlete Shoulder Test (ASH)
Single Leg Right, Single Leg Left
Eyes Closed
Game-Day Jump
Post-Practice
Pre-Practice