Your app and tablet should auto update, however, it is good practice to check from time to time that everything is updated.
To check for a firmware update click on "connected" on the top left of the testing screen. This will bring you to the connection page that will allow you to check for an update.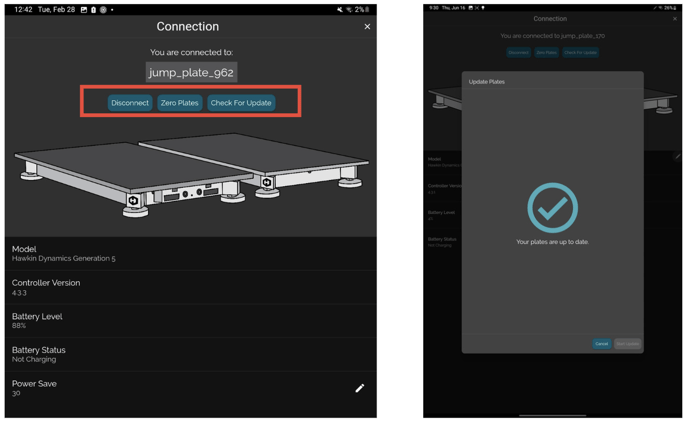 To update/ check for an app update. Open the Google Play Store >Click on your profile > Manage Apps and Subscriptions > Updates Available > Update.

If you have any issues, concerns or questions please contact techsupport@hawkindynamics.com