Restore Archived Athlete Profiles
In order to reactivate an athlete in your database who has been previously deactivated/archived, you will go to the 'Settings' tab in the cloud database and proceed to the 'Manage Archive' Tab.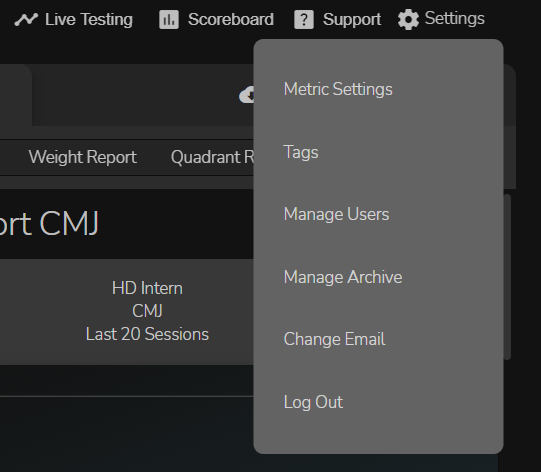 Once you are in, you will simply select the group, team, or athlete to re-activate and click the 'Restore' button on the bottom-right of the screen (see below).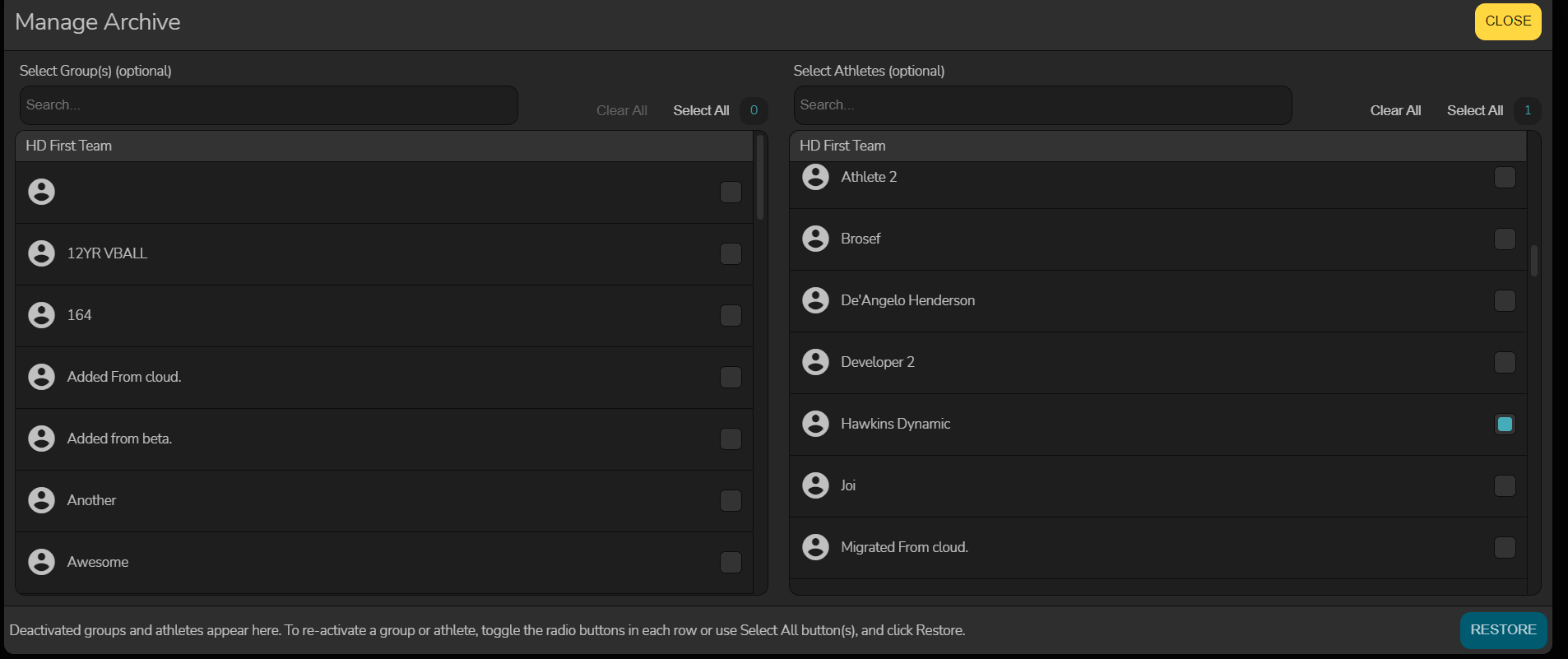 Need additional help?
Email: techsupport@hawkindyanmics.com