How to create a new team within your organization
NOTE: you will need organizational administrator privileges to create a new team
To create a new team, first, log in to your cloud account at cloud.hawkindynamics.com
Click the team tab, and then click the teal plus button.

Provide a name for the team, assign any existing groups to the team (optional), and assign any existing athletes in your cloud to the team. Click "Save Team" and the new team will populate the team select page.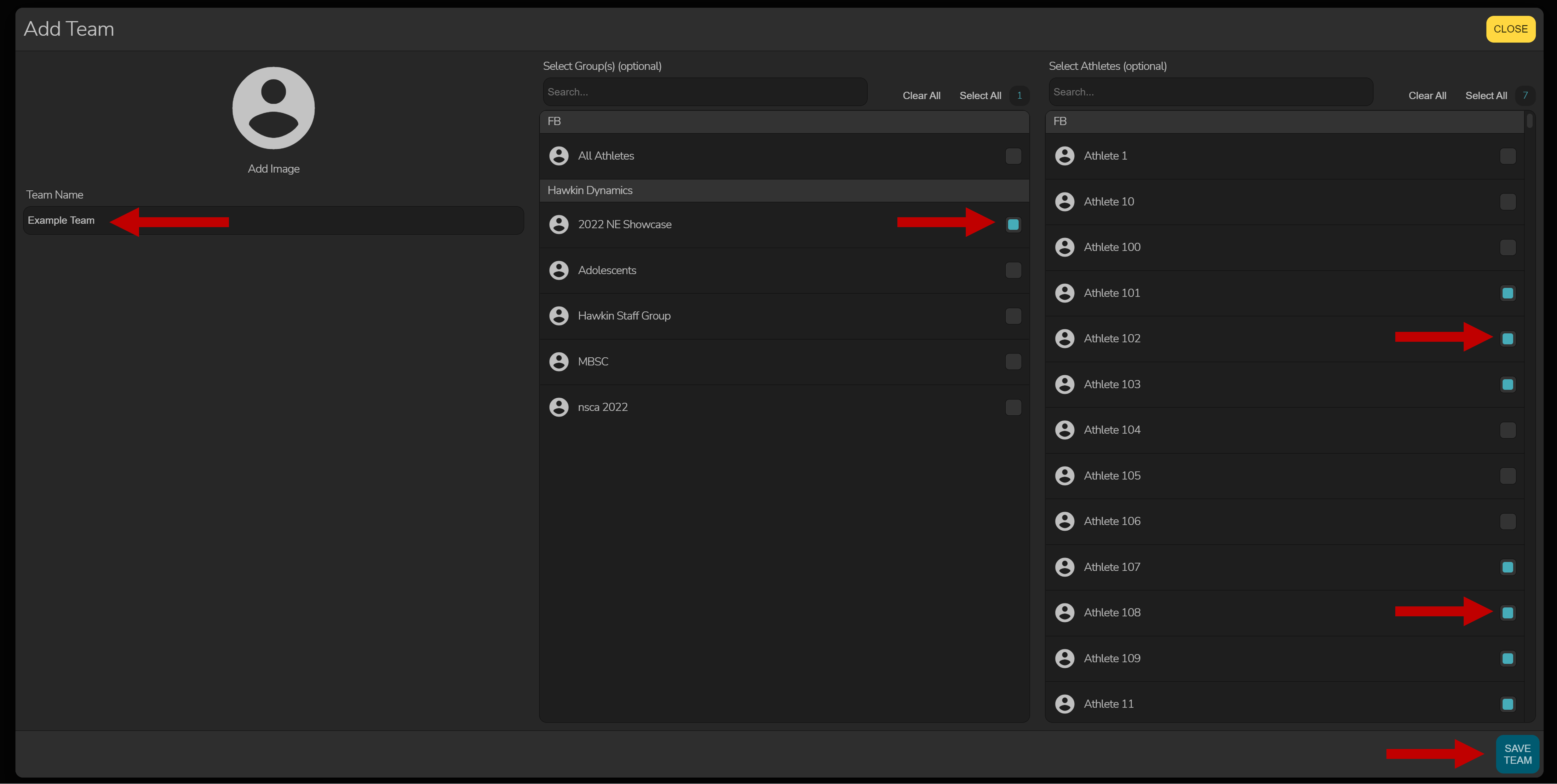 Need additional help?
Email: techsupport@hawkindyanmics.com